Halloween is right around the corner which means it's prime time for a scary movie marathon. Five of our Celebrity Tributes are no strangers to the horror scene, having gone toe to toe with the supernatural, monsters, demons, killers and even the Devil himself.  Here are 28 Horror/Thrillers and all around Halloween friendly films featuring Raymond Vineyards Trailblazer Chloe Grace Moretz, Spotlight Tribute Viggo Mortensen, Charles Krug Legendary Actor Kurt Russell, and Chandon Rising Stars Glen Powell and Zoey Deutch.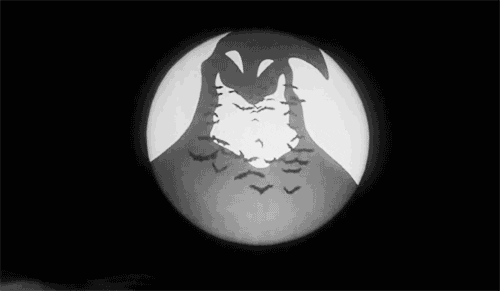 ---
Chloe Grace Moretz
One of Hollywood's youngest scream queens, Nineteen year old Chloe Grace Moretz is a horror veteran with these twelve horror/thrillers under her belt.
Room 6: Hospitals? Demons? Cannibalistic nurses? Check, check and check. Will Amy save her boyfriend from the demonic hospital and confront her own demons? Give this spooky film a try.
Amityville Horror: This 2005 remake of the 1979 classic follows the terrifying experiences of the Lutz family of possession, haunting and murder.
Wicked Little Things: Love zombies? What about zombie children? A widowed mother and her two daughters move to a small town in Pennsylvania only to find out a horrible mining accident in 1913 trapped a bunch of children alive. Problem? They're still alive.
Hallowed Ground: Small town, a fanatical preacher and scarecrows, Hallowed Ground is definitely one to watch with the lights on.
The Eye: Uncomfortable and frightening, imagine getting an eye transplant that allows you to see into the terrifying world of the supernatural.
Carrie:  This 2013 remake of an iconic Horror classic stays true to the original in a lot of the right ways and Chloe Grace Moretz brings a fresh and unforgettable performance that does not disappoint.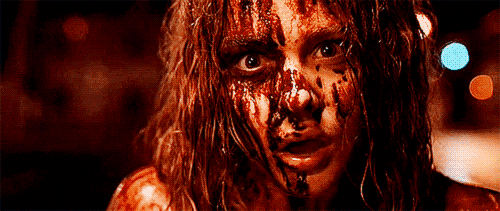 Not Forgotten:  A psychological thriller that blurs the lines between what's real and what's imagined.
Let Me In: The remake is one critics agree on being similar enough to the original while standing on its own in all the right ways. A bullied young boy befriends his new neighbor, discovering not only is this little girl an ancient vampire but her father is also a wanted serial killer. Very interesting and very bloody.
Texas Killing Fields: This Crime/Thriller will leave you guessing as local police team up with a New York City Detective to solve a string of unsolved murders in the bayous of Texas.
Dark Shadows: Tim Burton's twisted take on the 1970's T.V show Dark Shadows.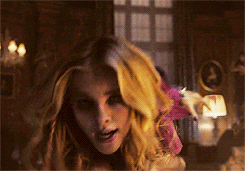 The Equalizer: This Thriller deals out violence, crime, mafia and mystery.
Dark Places:  This Thriller leaves you on the edge of your seat as Libby reluctantly revisits her hometown where her family was brutally murdered to discover the truth of what really happened that night.
---
Zoey Deutch
Probably best known for her roles on television and as snarky Rose Hathaway from Vampire Academy, twenty-one year old Zoey Deutch is breaking onto the big screen with a variety of roles in several upcoming films.
Vampire Academy: While not exactly a horror, this big screen adaptation of the young adult book series delves into the world of the supernatural where Vampires are divided, loyalties are questioned and romance and friendships bloom. [youtube https://www.youtube.com/watch?v=LH5UmVStHXE&w=560&h=315]
---
Viggo Mortensen
Well known for his portrayal of Aragorn in the Lord of The Rings franchise, Viggo Mortensen has quite an array of roles from facing off against the Orcs of Middle Earth to playing Lucifer himself.
Prison: The spirit of a long dead prisoner returns seeking vengeance.
Leatherface: Texas Chainsaw Massacre 3: The third installment to this gruesome franchise, an unlucky couple run into Leatherface and his family of cannibals.
The Reflecting Skin: Told through the eyes of Cameron, is he the only one that sees the truth about the world around him, including the Vampires up the road? Or is it all just the work of an eight year olds imagination?
The Prophecy:  A war between Heaven and Hell, Angels and Demons, the Angel Gabriel and Lucifer himself.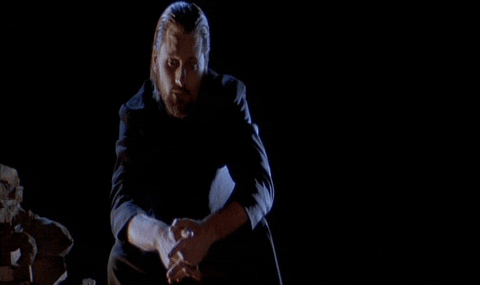 The Passion of Darkly Noon: A chilling Thriller that offers Obsession that turns into madness.
A Perfect Murder: A remake of the Hitchcock classic "Dial M For Murder".
Psycho:  A remake of Alfred Hitchcock's classic Suspense/Thriller 1960 "Psycho".
---
Kurt Russell
Acting veteran, Kurt Russell is well known for many of his roles from both television and film spanning over a variety of genres over the years. Here are a few of his more chilling and terrifying films:
The Thing:  An American research base is greeted by Alien arrivals that can assimilate anything they touch. Who's human and who's one of the Things?

The Mean Season: A Miami reporter has been following the killings of the Phone Murderer, after promising his girlfriend that they'd leave, the murder calls, gloating he will kill again. The reporter finds that he's not just writing the story anymore, he's become the story.
Unlawful Entry: What happens when the attentions of the officer that responded to your break in become more and suspect?
Grind House / Death Proof:  Tarantino's tribute to double features with enough blood, guts, and gore to keep you entertained.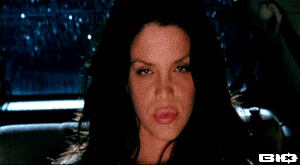 ---
Glen Powell
Easily recognized as Chad Radwell from FOX's Scream Queens, Powell is no stranger to supernatural forces and the odd serial killer or two.
April Apocalypse: Love, the Apocalypse and Zombies, this Horror Comedy is the classic tale of a boy fighting the end of the world to find the love of his life.
Barrio Tales: Three twisted tales involving blood, Witches and a cannibalistic taco chef.
Wind Walkers: Who can you trust? Who is human and who is really the creature hunting you? A curse follows a group of adventurers, sending a cannibalistic creature after them.
---
If you are a fan of Glen, Zoey, Chloe, Viggo and Kurt -but aren't one for scary movies- that's just fine. You can see plenty of them (plus Lee Daniels and Dev Patel) at the Celebrity Tributes this year. But if you are a horror fanatic who plans to watch their way through this entire list: just promise us you'll pace yourself, okay?